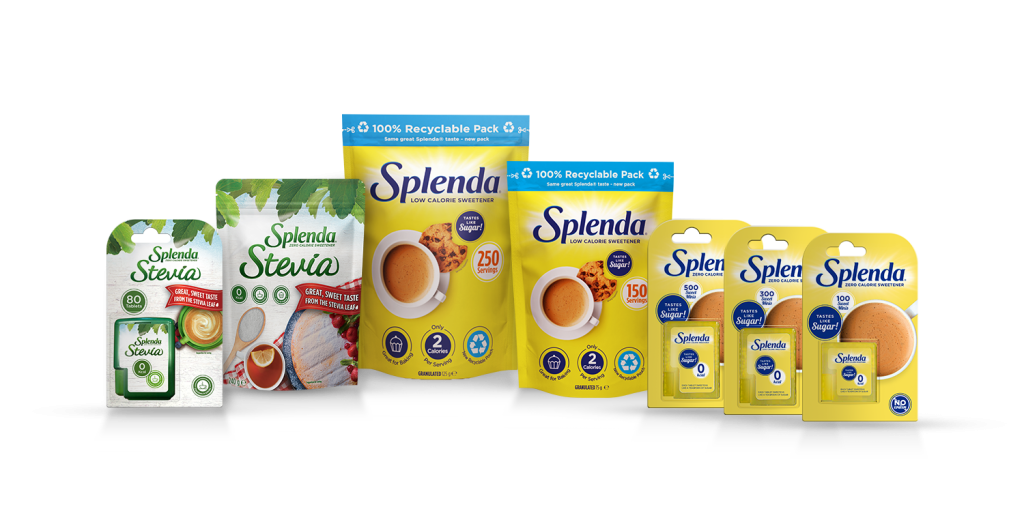 A Sweetener for Every Lifestyle
We at the Splenda Brand believe that a living a healthier lifestyle shouldn't mean giving up the sweet taste you love. So we've developed a variety of products that has the all the sweetness of sugar but without all the calories. Whether it's the original Splenda Sweeteners you know and love, or our new Splenda Stevia Sweeteners, reducing calories without sacrificing taste has never been sweeter!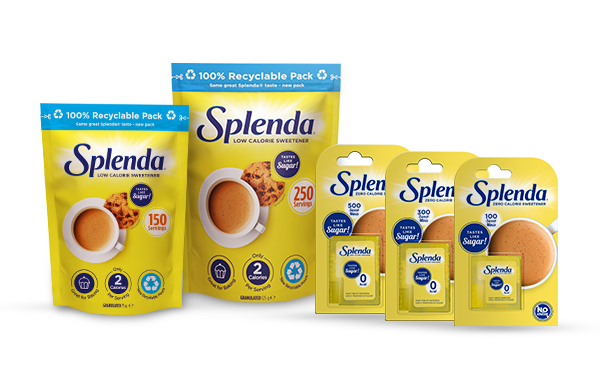 Splenda Original Sweeteners
Splenda Original Sweeteners taste like sugar and are perfect for sweetening coffee, tea, and other beverages. Splenda Original also includes zero calorie granulated, great for baking!
Splenda Stevia Sweeteners
Splenda Stevia has unlocked the sweetness of stevia with no bitter aftertaste. It can be used almost anywhere you use sugar in beverages, cooking and baking with zero calories. Enjoy the sweetness without compromise!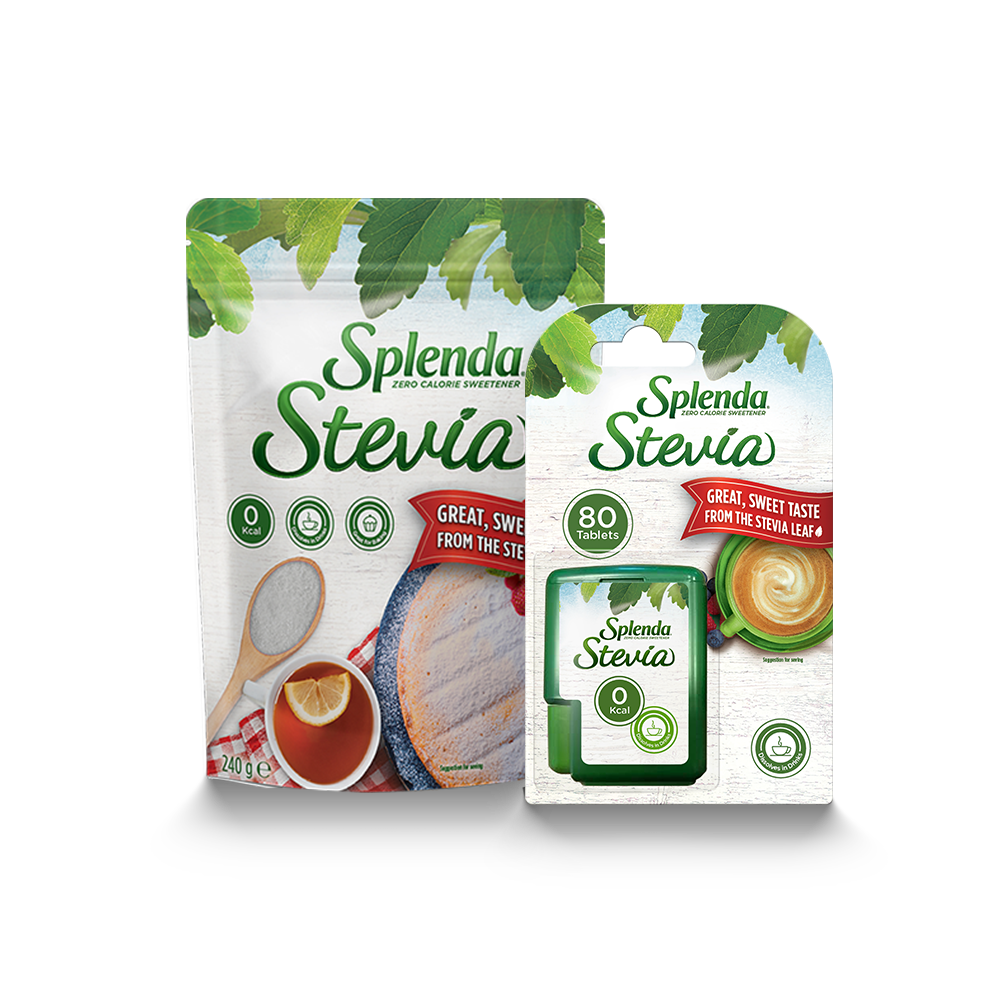 No added sugar. Lower calories.
Full of flavour.